Wine Adventures
Home Wine Project
Our 2013 Labels. We split with other wine makers, so not a huge quantity of anything, but we managed to get some good variety. (the Malbec 'elemental' is extra top off wine that was done entirely in glass)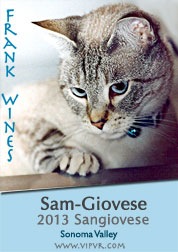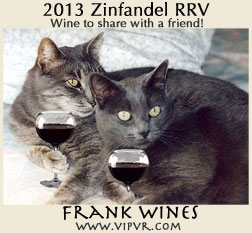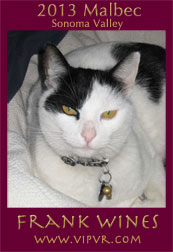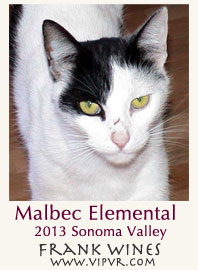 Sadly, all gone now. We haven't made any wine since due to time constraints and less than stellar grapes available to home wine makers. Either poor seasons, or harvests, or too costly to consider.
Wines We Like
Favorite White over $10 would have to be either Oyster Bay or Kim Crawford Marlborough Sauvignon Blancs - citrus and clean

Favorite White under $10 haven't found a great one recently

Favorite Dry Rosé is fun. (dry means 'not sweet') We like many, so it's tough to pick a favorite. I think they are all worth trying, so get out there and Rosé!

Favorite Red over $20 is awfully hard. I adore red table wines and have much less fondness for most of the finer wines most people enjoy. Bill Frick makes some truly wonderful rhone style blends. Tasting there is also one of the best experiences in the county. I like C2 and the Grenache (noir). frickwinery.com. I also enjoy a few from David Coffaro. I always like the ZP2C and Escuro. www.davidcoffaro.com

Favorite Red under $20 Well, other than what we make ourselves, which is really my favorite, this is a hard one. Something I've occasionally picked up that is fun -- Ferme Julien Rouge. Try it with fresh strawberries and see what you think...

Favorite Sparkling Champagne or otherwise is still Gloria Ferrer Sonoma County Brut, but a couple decent inexpensive choices are spanish cava, La Granja or M. Chevallier Carte Noire. Both should be well under $10/bottle.
Copyright 2022, All rights reserved.